Every once in a while my wardrobe NEEDs something. When mine was desperately asking for some jeans, it was fed Madewell. And now after years of being a notorious shoe hoarder, I have managed to shrink my collection down by giving away unused pairs, throwing away the nasties, and just withholding from spending. However I have left myself wanting for the big collection again. So here I am appeasing the need by listing my most wanted shoes at the moment.
Enjoy. Also this video still exists… omg shoes.
1. These Michael Kors boots are screaming all sorts of yes yes yes at me. I am all about the funk that these studs are adding to the boot. I love the slanted opening at the top and the low heal and the color and everything.
2. I love me some Sam Edelman, and I love me some short black booties. I understand these look similar to the ones above but like really they are totally different… right?
3. Monotoned shoes? I am all about that. Especially this pair that would look perfect dressed up or down.  WAIT…they are also on sale. Click the link, go.
4. Don't leave, I know what you are thinking BUT my sister can seriously werk these. So much so that I have been craving a pair. I understand they have been in style for the past couple of years, yet I don't want the flashy and fake metallic ones. I want the real, the German, the suede Birkenstock. ps go for the classic Arizona style.
5.  Circus by Sam Edelman is the junior line but every once and a while I visit the site. These were saying yes Ximena.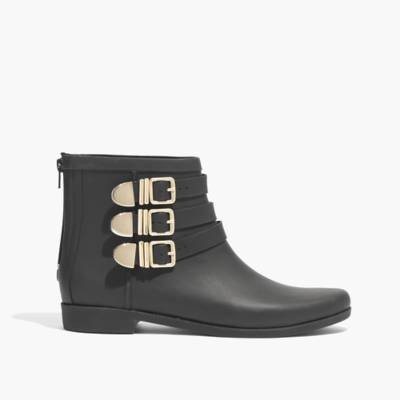 6. There's a storm brewing (at least in the Bay Area). So if you must suffer a daily commute, be chic. For the record, Madewell…always chic.
7. I just can't even. Gimme now, Veruca Salt status.
8. Another couple of Madewell shoes. I put these in together due material/color combination similarities. I am not sure if it is the blue or the leather that is making me crave these. I just feel like the nuetral color will be easy to pair with anything.  They are both so wearable.
What are you waiting for…let's get some shoes.